Automated Webinar | 7 Best Practices To Create One
Here's why I love using webinars in my business; you can max out your impact by serving hundreds or thousands of people in a way you can't if your services are 1-2-1 only, plus you get automated revenue while enjoying time freedom in your business. Awesome, right?
But how do you make sure your webinar is generating profits for you? How do you keep your audience engaged so they make a purchase at the end? Here are seven 'best practices' to help you when creating your automated webinar.
Practical and Useful Automated Webinar Solutions
1. Host a live event

Before transitioning to automated webinars, run your topics with a live audience first. You can do this by holding a live seminar or webinar with audiences you can personally interact with.
From here, observe the level of engagement they have with you and your topic. You'll be able to determine which ones they are most interested in, and which parts hold the least interest.
What I love about holding live events is getting the chance to talk to my audience personally. I can take note of their questions about my services and cover them in my next seminar.
This is particularly useful for automated webinars. Live audiences can also give you feedback that you can use to produce a webinar that is tailor-fit for your target market.
2. Curate the perfect automated webinar
In creating automated videos, you have the option to record your live seminar or produce your content from scratch. I strongly suggest that you choose the latter.
Live recordings, candid as they are, can capture unexpected mishaps during your presentation. The environment of your live seminar can also cause unnecessary distractions, such as extra noise. These can discourage your online audience to finish your webinar.
On the other hand, when you produce your content separately, you have more control over your environment and the webinar's flow. This will make it more possible to create a seamless video.
Related: 5 Online Presentation Secrets to Get More Customers
3. Avoid time-bound references
Since automated webinars are done to avoid recreating the presentation over and over again, they should remain relevant. Stay timely by discussing topics or angles that are not time-bound. And yes, that means avoiding yearly trends (unless you want to create new content every year).
Remember to avoid greeting participants into the webinar concerning a particular time of the day. I do this only whenever I purposely want to roll out the video during a special time of the day. But even so, doing this can risk your webinar's "timeliness."
As much as possible, keep your automated webinar authentic and interactive. But don't confuse your audience by letting them believe that it is a live event. It is better to include a disclaimer to clarify that they are only streaming your video.
4. Include Q and A's
Including FAQs (frequently asked questions) and SAQs (should ask questions) in your automated webinar will make it more interactive.
Obviously, you cannot take questions from your audience and immediately address it like in live seminars. What you can do is gather the best FAQs and SAQs from your live events and discuss them in your automated webinar.
By the way, the FAQs are the ones that usually come from your audience. On the other hand, SAQs are those that they were not able to ask but are beneficial in supplementing your discussion.
I like providing SAQs to help out my audience in asking the right questions that will help them understand my offer better.
To cover all your audience's queries, set up your webinar in such a way that you can still address the questions asked during the discussion. If the answers to their questions were not covered in your presentation, make sure to reach out to them once you receive their query. It will also be good to set their expectation on when you will get in touch with them.
Related: Convert Ice Cold Prospects Into Buyers With My 4S System
5. Offer incentives
Incentives also work with automated webinars. Though your content is pre-recorded, you can still offer discounts for your products and services through promo codes. These promo codes should only be available in that particular webinar to maintain its exclusivity.
My pro-tips for you are these:
Highlight the exclusivity of the promo
Offer the promo for a limited time only
These can increase the sense of privilege and urgency with your audience and encourage them to avail your offer during the webinar.
6. Incorporate CTAs
About the incentives you will be offering, you can also add in timed calls to action (CTAs) to prompt your audience. Not all CTAs should be related to your offer, though. They can also be used to help encourage audience participation by asking for their opinion or thoughts throughout the discussion.
Timed CTAs are a great help in increasing your audience engagement and prompting purchase from them. Strategically insert them throughout the seminar to maximize their utility.
7. Observe trends

Watching out for trends in your automated webinar will help you improve your sales strategy. See which parts you are engaging the most audiences, and where they tend to drop out in your discussion. The latter is important especially if your participants disengage before you get to your calls to action.
You can also compare the feedback you receive online with your on-ground event turn out if they are related.
Armed with these data, adjust and make the necessary changes to improve the level of engagement you receive. Doing so can also attract new participants for your automated webinar and live events.
It's no doubt that utilizing an automated webinar can make your work more efficient. But you also need to allow yourself some time to get the hang of it so you can maximize its benefits. Eventually, automated webinars will allow you to focus more on other aspects of your business while still driving in income.
Try out these best practices for your automated webinar, and don't forget to let me know the results!
Up Next: How To Create A Webinar Presentation That Sells
SaveSave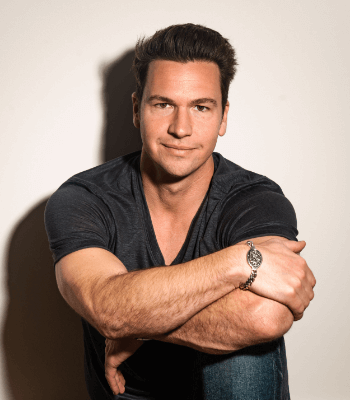 Ted McGrath
Transformation Coach, Theater Performer, Speaker, and Best Selling Author
Ted is a theater performer, speaker, and best selling author. He has created 5 household brands and made millions teaching Coaches, Speakers, and service based Business Owners how to turn their life story and life experience into a lucrative business that impacts millions and makes millions.